Making sounds in all kind of ways has always been a passion for me.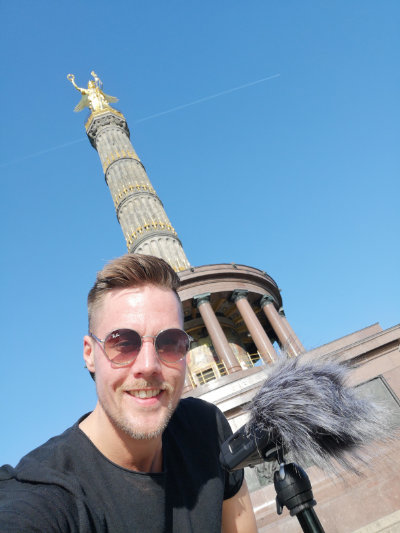 The day I knew I would go to Canada for a while, made me think about how to document my experiences from this time. Travel blogs and -vlogs already exist in a vast variety, I thought. I also don't feel like a typical travel blogger. I've always loved being creative, both visually in my profession as a UI/UX designer and audiovisually as a home recorder/beat producer and DJ. Creating sounds has been part of my life since I got my first kids drum set at the age of 4 or 5 for Christmas. It was therefore clear to me that I would document my journey and my everyday life in a different way: with sound recordings! I ordered a Zoom H4N Pro Recorder and made my first recordings in my hometown Berlin.  The flame was kindled and the enthusiasm has been growing ever since. The result of my work and the experiences of my travels and everyday life can now be downloaded here on this page as free sound effects. I am happy to let you participate in this way in my journeys and my everyday life and thus to support your projects. I wish you a lot of fun with my sounds!
Best,
Phil 
Follow me and see what sound effects I am working on..