What would YouTube videos be without sounds? Have you tried watching a video online without sound or with sounds that are so poor you could barely hear what's happening in the background?
Very often, when there is a complaint about the silence in a scene or the poor sounds from a YouTube video, most people agree that sounds make the video what it is.
Having a sound effects library for your YouTube videos can help you improve the quality of your channel when people watch your video. You effectively remove the poor user experience people have while viewing other channels –when they are on your channel. There are several reasons you should have a sound effects library as a Youtuber. And in the following paragraphs, I will list only a few.
Why your YouTube videos need good sound effects
Better ranking for your videos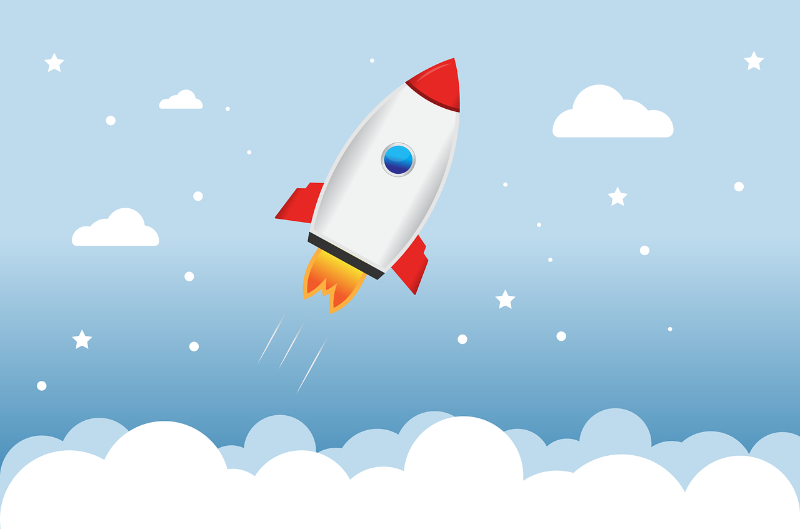 Of course, when you make a video with poor sound, rest assured you will not get as many views as you should. The bounce rate on your channel will be high, which will affect your SEO. How?
YouTube is a search engine. When anyone searches for any video on YouTube, the search engine fetches as many relevant videos as possible, then it serves the person searching the best possible video in order of importance (in this, it serves the best possible video, on slot one, then the second-best, on slot two, the third-best, on slot three, and so on). The system can always rearrange this listing when it sees that a video is providing better value than the other (this is where your viewers come into play.)
The more people who view your video, the YouTube algorithm believes the video is of better value than the others and scores it high. The more they share, the algorithm scores it even more, and when people stay longer on your video, it gets even more positive scores.
So, you may ask, what the heck does this have to do with having a sound effects library as a YouTuber. Well, there are lots of reasons. One of them is that, with good sound effects on your videos, you can hold your audience's attention to see your video for long period (to the end), which means they are also likely to share. This means more views and a better ranking.
Less bounce rate
One of the ranking factors on Google (search or YouTube) is bounce rates. This is the time (in percentage) people spend on a single video before they navigate to your other videos, or go away –the lesser the value, the better. This means that, if your bounce rate is 65%, you have a better rate than the person who has a bounce rate of 87%. To reduce your bounce rate, people must not only watch your videos for longer but also watch a second video on your channel.
How does your sound effect affect your bounce rate? You already know, if a video has poor audio quality, viewers will not waste any time on it. They will navigate away without wasting any time.
You see, having a sound effects library means you don't have to worry anytime you are to record a video. You don't have to worry about poor quality audio or noise.
Why you need a sound effects library for your YouTube videos
We have established that it is necessary for your YouTube videos to have good sound effects. But too often we hear a lot of YouTubers dismiss the idea of starting their sound effect library. Believing they will always download the necessary sound effect when they need it.
There are lots of reasons you may have to start your sound effect library instead of downloading when you need.
1. It is cheap
This is even more important if you are bootstrapping. Hiring and paying Foley artists to create sound effects may be out of your budget, so you need to download and build a sound effect library. This will serve as a resource for your future work. It also enables you to collect and keep as many effects as possible, even if you will not be needing it immediately.
2. You get access to a pool of sound effects
The saying that variety is the spice of life is true. When you build your sound effects library as a YouTuber, you get access to a pool of sound effects. This allows you to use as many effects as possible. Giving your videos the variety it deserves. This can also enable you to get even more inspirations from the sounds you have in your sound effects library.
3. Sounds that are difficult to produce are at your beck and call
Not all sounds are the same. There are sounds that are not as easy to produce as the others. When you build your sound effects library, you can get this sounds whenever possible and keep it in your vault of sound effects.
4. Connect with your audience emotions
One of the reasons the experience of visiting a cinema lasts in the minds of customers is the sound production they get when the movies are being played. This is also why VR movies and games are very captivating –because you don't just feel you are a part of the action, the sounds are very real and match the actions.
This is also true for YouTube videos. There is one thing common with the most wonderful videos. They all have an effect on the viewers. Your video will not strike the emotions of your audience if the sounds are not realistic. And of course, you don't want to repeat the same sounds over and over again. This is why you need a very good sound effects library where you can get as many sounds as possible for whatever project you are working on.
5. Get a professional feel with better sounds
You cannot get access to the best sounds every day if you decide to download the sounds whenever you need them. If you have a sound effects library, you will always get access to very good sounds which can make your video very professional. This is all you need to keep your audience spellbound.
Image Sources